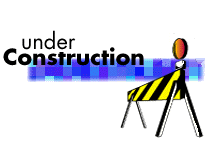 We apologize but this page is still under construction. Coming soon will be a section detailing our past houses, the current house, a thank you to all those who made our current house possible, and a virtual tour of our house. You will be able to go from room to room within the 1300+ square foot house and at important points in this walk-thru, get close-up's of awards, pictures, and other important points of interest.

Questions and comments may be
sent to our WebMaster.